I love referrals! A very large percentage of my business comes from clients that refer me to their friends. It is very rewarding to me when I get a referral. It means that I have suceeded in giving you such a high level of service, that you feel comfortable providing my name to your friends. Please don't hesitate to pass my name along to your friends - I really appreciate it.

 THANK YOU!!!

  Mark Bissell / Owner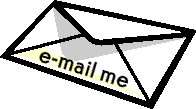 Call Now!

Accolade Home Services - (650) 619-8447

Thanks for voting me - Best Handyman in Redwood City

 Wow! 19 years!! Some of you have allowed me to work on your home repairs since the beginning-Thank You! You have all become an extended family.

 Others may be hearing of me for the first time and I look forward to meeting you and having a chance to work on your homes and building a mutually rewarding relationship! I have grown my business primarily through hard work, respect and trust. I believe the only way I can thrive is to continue to provide top notch service, so you too will refer me to your friends. I strive to be the service-person that I would let work on my own home.

 Providing Quality Handyman Services and Home Repair to the Following Cities:

Palo Alto - Menlo Park - Redwood City - San Carlos - Woodside - Redwood Shores - Atherton - Belmont